I first visited Oman in November 2018, and have now led 5 trips to this amazing country in the Middle East. The scenery, culture and bird life, is varied and spectacular. I usually lead 12-14 night trips in late October into November, using variations of classic route that takes in the best birding Oman has to offer. Trips can produce over 200 species including a number of very special birds. Bespoke trips can be put together on request.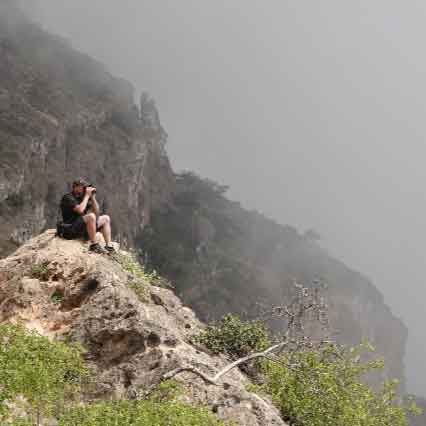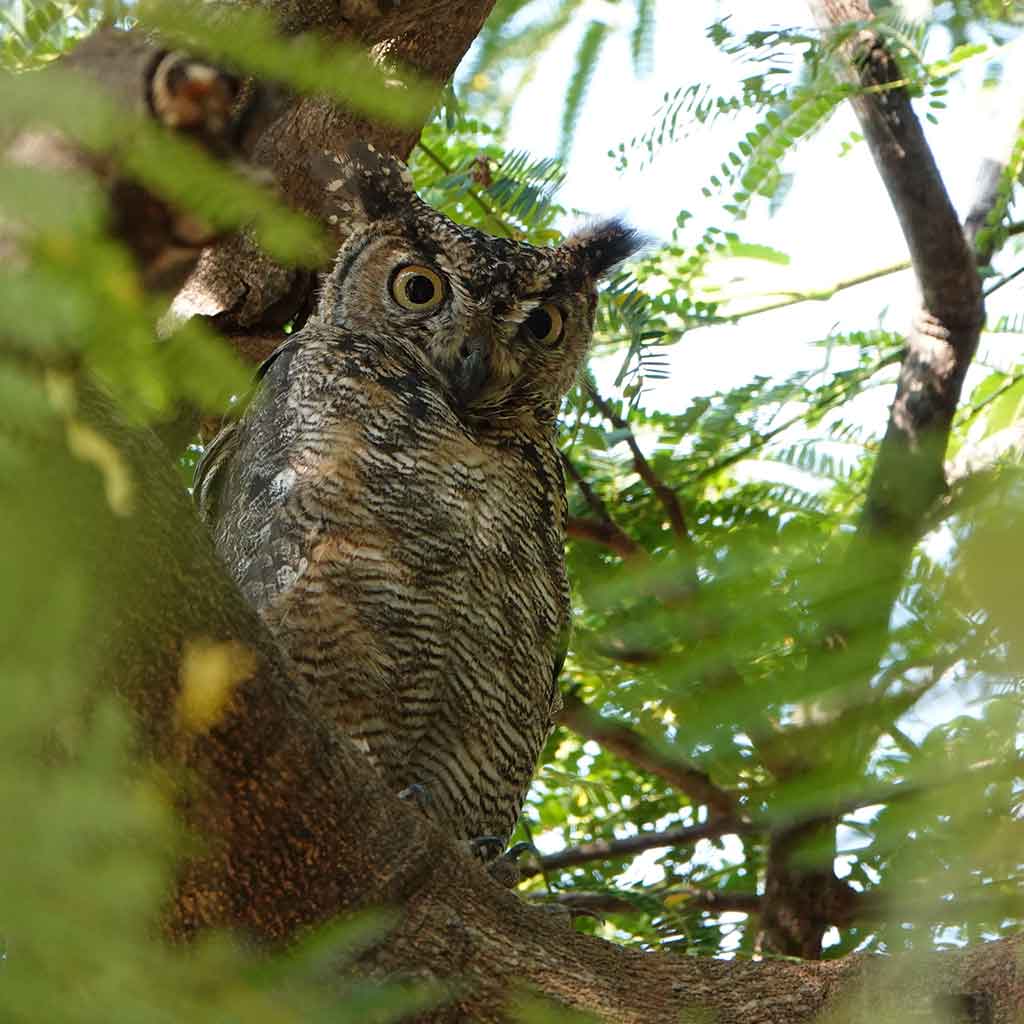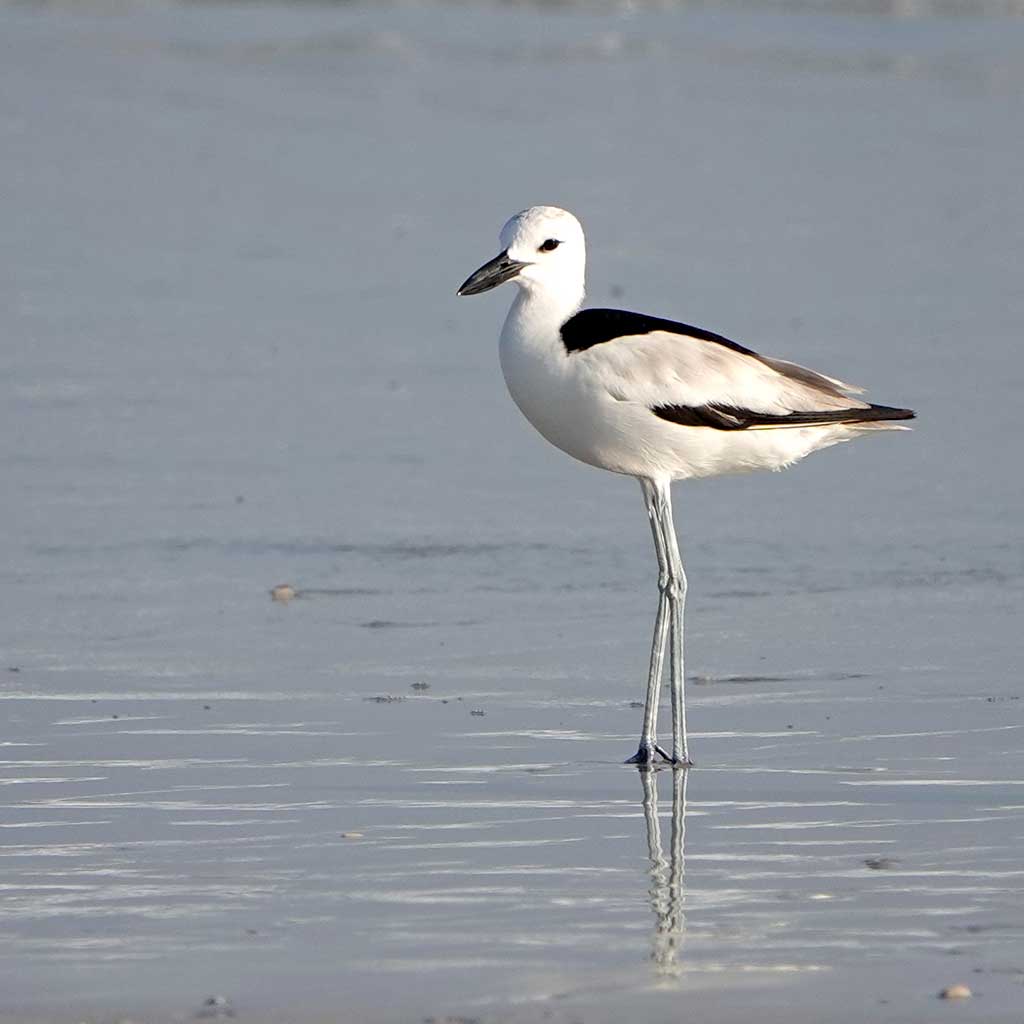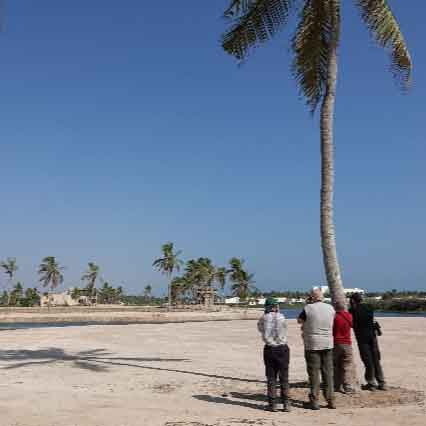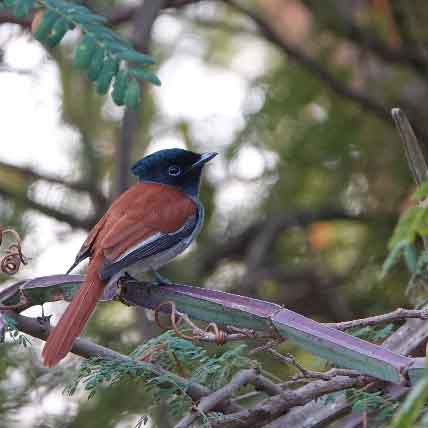 Trips usually start in northern Oman, which is dominated by the Hajar Mountains in the north where Jebel Shams tops out at an impressive 3,009m. The birds of the north have an Indian Subcontinent feel, with species such as Indian Roller, Indian Pond Heron, Purple Sunbird and Red-wattled Lapwing.  One of the target species in the north is the recently discovered Omani Owl, which inhabits remote wadis in the Hajar Mountains and is extremely difficult to hear, let alone see!
The journey south to Salalah through the desert clips the southern edge of the Empty Quarter, a desert that covers almost a third of the Arabian Peninusla and covers some 650,000 square kilometres.  Along the way there are several desert oases that can be magnets for migrant birds.  Anything can and does turn up, so anticipation is always high.  Migrants that have been encountered on recent trips have included Hume's Warbler, Masked Shrike, Blue-cheeked Bee-eater and Red-breasted Flycatcher.
Salalah is the base for around five days of our trip, and the area abounds with fantastic landscapes and birds including those from Africa that reach the northern edge of their range.  There are too many species to list, but top targets include Grey Hypocolius, Nile Valley Sunbird, Yemen Serin, Arabian Scops Owl and the much sought after Arabian Golden-winged Grosbeak.
Before taking the coast road north we take a pelagic trip from Mirbat, not venturing far from land, with target birds including Jouanin's Petrel, Persian Shearwater, Flesh-footed Shearwater, and Masked Booby.  Cetaceans are also a distinct possibility and have included incredible encounters with Sperm Whale in the past.
Heading north along the coast the destination is the incredible Barr al Hikman, an intertidal mecca that is home to over a million wintering shorebirds.  The key target is the tricky to locate Great Knot, and we should encounter Crab-plover, sand plovers, and Broad-billed Sandpiper.
Before returning to Muscat we take a trip over to Masirah Island which has the potential to produce some interesting migrants and vagrants, in the past Asian Koel and Olive-backed Pipit have been encountered along with Pin-tailed Snipe, Chestnut-bellied Sandgrouse and yet more terns, gulls and waders.
All in all Oman is a fabulous birding destination, one definitely to have on the must-do list.
I now lead tours to Oman with my good friend Chris Townend of Wise Birding Holidays.  The 2023 trip is SOLD OUT, but the 2024 trip (25th October to 6th November) is already available to book.  More information can found here:  https://www.wisebirding.co.uk/oman-crab-plover-hypocolius-seabirds-migrants/
A comprehensive report from my 2022 trip can be found on the Cloudbirders website: https://www.cloudbirders.com/tripreport
You can also view a list of this trip, with photographs, on eBird here: https://ebird.org/tripreport/81694